Milne Bay - Papua New Guinea
Paradise like no other is on your doorstep
What is there to do? From your accommodation either in the traditional war house lodge constructed of local forest materials or your modern holiday unit you have commanding views from the large balcony out over the bay towards the provincial capital of Alotau with the rain forest covered slopes of mount Dimodimo behind you.
Birdwatching. The forest is teeming with birds and guests are treated to a beautiful chorus of birdsong at dawn each morning. Eclectus parrots nest only 200m from the lodge. Pied hornbills, cockatoos and many others may be observed from the balcony of your unit. Birds of paradise can frequently be heard and sometimes seen close to the lodge. The largest butterfly in the world, the Alexander Birdwing and the gorgeous blue Ulysses frequent the forest and open spaces around the lodge. Ulumani Rainforest is a bird lovers paradise.
Guided forest walks
. The forest covered slopes of Mount Dimodimo rise to over four thousand feet behind the lodge. Rainforest fed streams tumble down the slopes forming spectacular waterfalls and pools. From the lodge it is an easy walk along
forest trails
to these falls. Enjoy panoramic views out over Milne Bay.
Experience village life as you pass through clearings with food gardens and villages along the way. Have a rest and check out how the villagers prepare their traditional staple food. They use traditional claypots and pearl shells to pil their vegetables before cooking them over the open fire.The traditional claypots are also used for many occasions. Feasts, weddings and many more. Life in the villages are very simple and quite.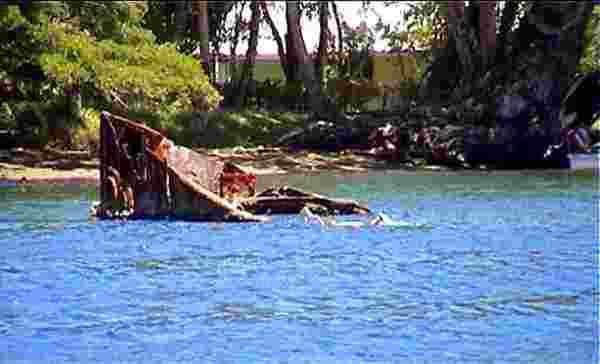 Swimming, snorkelling, canoeing, and diving from Ulumani - Treetops Rainforest lodge. It is a pleasant half hour stroll through plantations and villages to Wagawaga bay (ten minutes by vehicle if you prefer). In the sheltered waters of Wagawaga bay lies the wreck of the Muscoota. The Muscoota started out life as a sailing ship in the latter half of the 19th century before being converted to a collier early last century. She finished her days when she was run aground and abandoned at Wagawaga in the 1930s where today she sits with her bows out of the water just 20 meters from the beach while her stern rests on the bottom 25 meters down. Snorkel around the wreck and enjoy the tropical fish and clams that adorn the wreck. If you prefer to scuba you can explore the wreck at close quarters.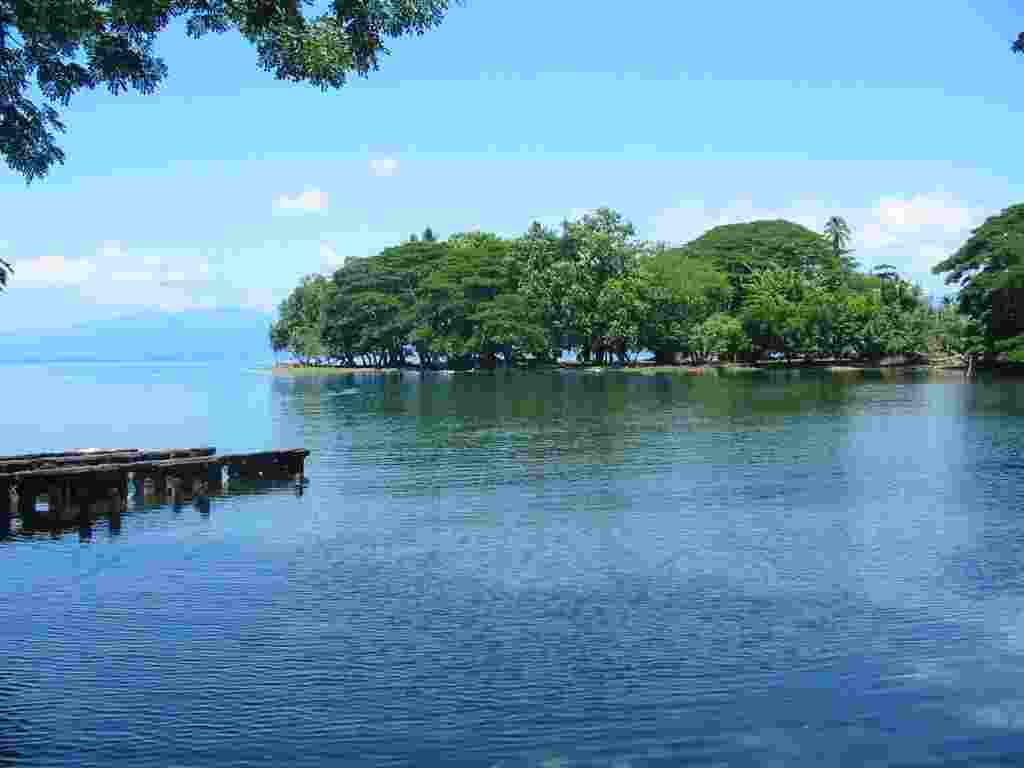 At Bismark point, drop your fishing lines to catch some fish while sit back and enjoy the evening sunset over looking the bay as it sinks over the mountain ranges. You will get to see birds also flying over the ocean around the bay.
What does it cost? The local currency in Papua New Guinea is the Kina (K). At current exchange rates K3 are equivalent to $1 US.
Daily exchange rates can be found on Bank of South Pacific website www.bsp.com.pg on exchange page
Daily flights from Brisbane with Qantas & Air Niugini
Brisbane - Port Moresbay 1300 miles - 3 hours flight
Daily flights from Cairns with Qantas & Air Niugini
Cairns - Port Moresby 524 miles - 1 hour 25 minutes flight
Daily flights from Port Moresbay with Qantas & Air Niugini
Port Moresby - Alotau 223 miles - 1 hour flight
Your host and guide, Warren Dipole, Kuwelo Bonaruwa and Owen Podi
Phone and Fax: + 675 641 0916
Mobile + 675 6593 202 Digicel Mobile +675 7189 8150
Want a keepsake of your trip to PNG? visit Arts of Papua New Guinea